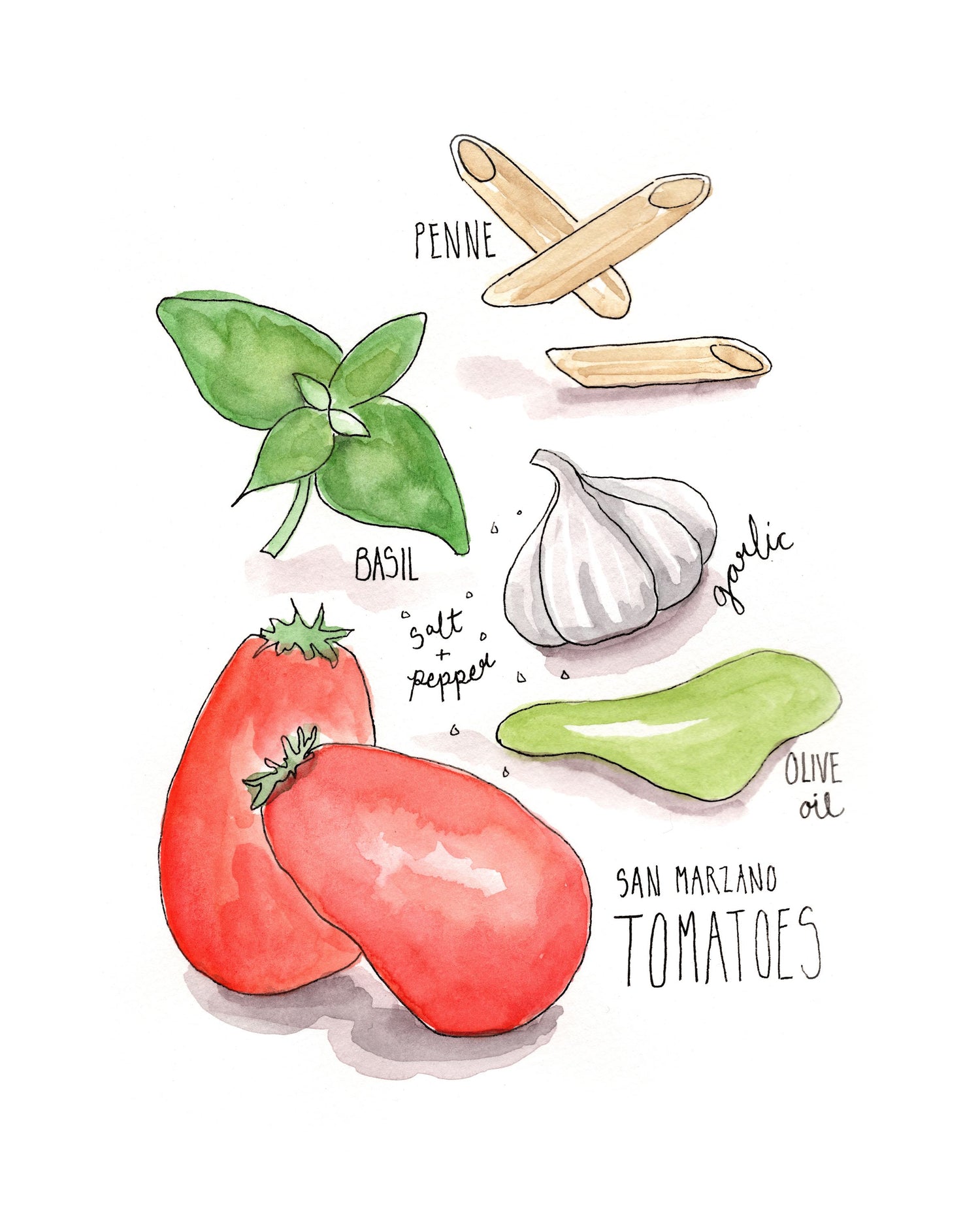 Learn how to draw and watercolor your very own recipe!
The new online Culinary Canvas with Katie Sinclair features a tomato basil pesto pasta recipe!
Get the class!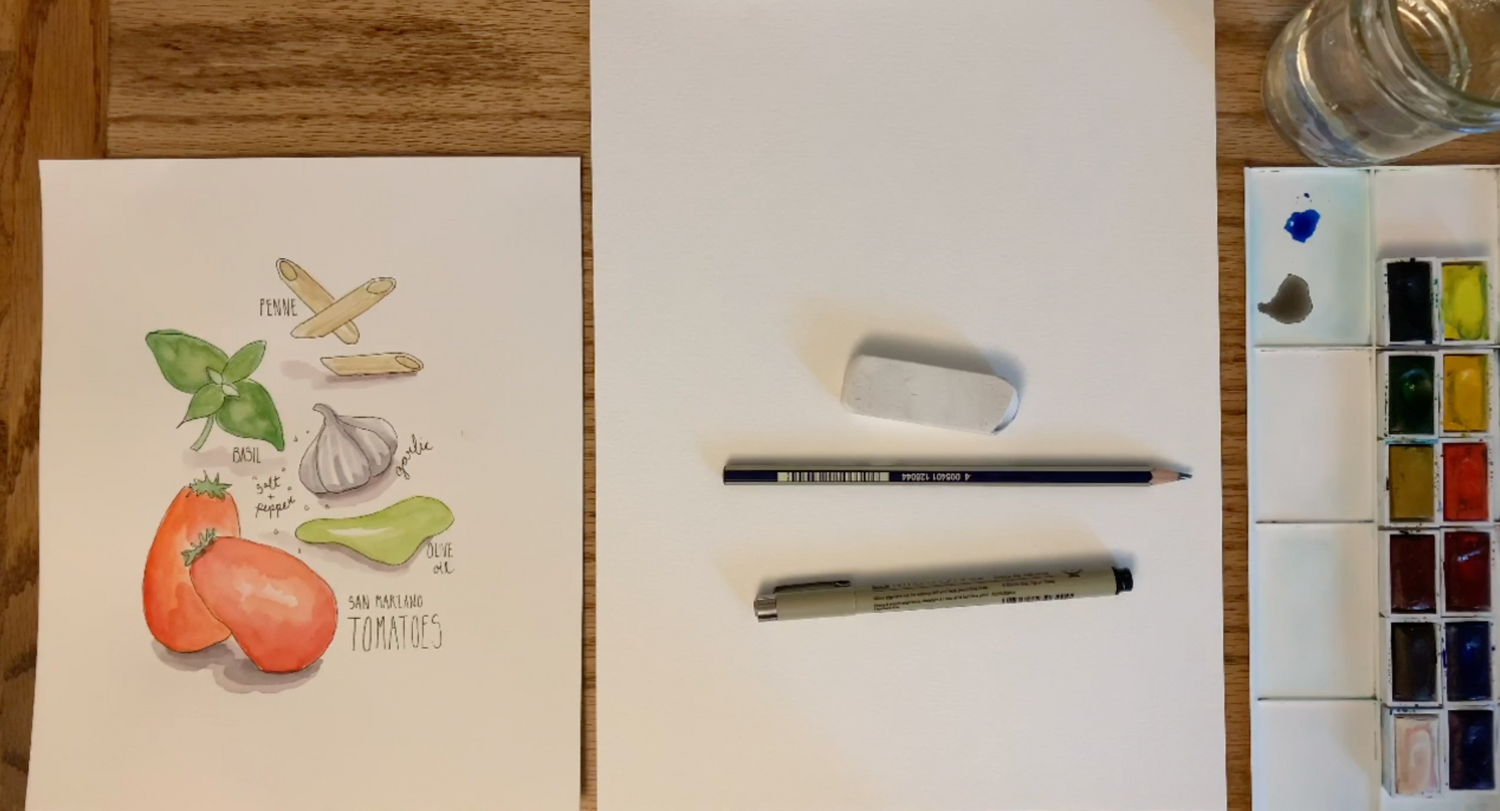 No painting experience? No problem!
The class breaks down all the steps you'll need to go from
"I'll never be able to draw or paint THAT"
to
"Hello, new hobby!"
Katie teaches you how to work with your own drawing quirks ("mistake" isn't in our vocabulary), encouraging your final recipe to look a little different than the class example!
Learn a new hobby here!
What's included in the class?
You'll learn how to watercolor the Tomato Basil Pasta Recipe doodle from start to finish!
The course includes 3 modules with over 45 minutes of video instruction:
1. Introduction + Supply List

Ssupply shopping list, getting set up, watercolor warm-ups, color mixing tutorial

Supply shopping list

Video: Setting up your watercolors (2 min)

Video: Creating a color swatch chart (4 min)

Video: Creating a color wheel (6 min)

2. Drawing with pen

Outline the recipe ingredients with pen using my step-by-step process

Video: Outline the ingredients (10 min)

Video: Adding lettering (3 min)

3. Watercolor

Add watercolor! I'll walk you through color mixing techniques I use to create the perfect shades!

Video: Adding watercolor (22 min)
- Culinary Canvas class student -
"This video was really helpful! I'm brand new at watercolor and this helped me get my head out of the "make a finished piece!" mentality into a more playful, exploratory arena."