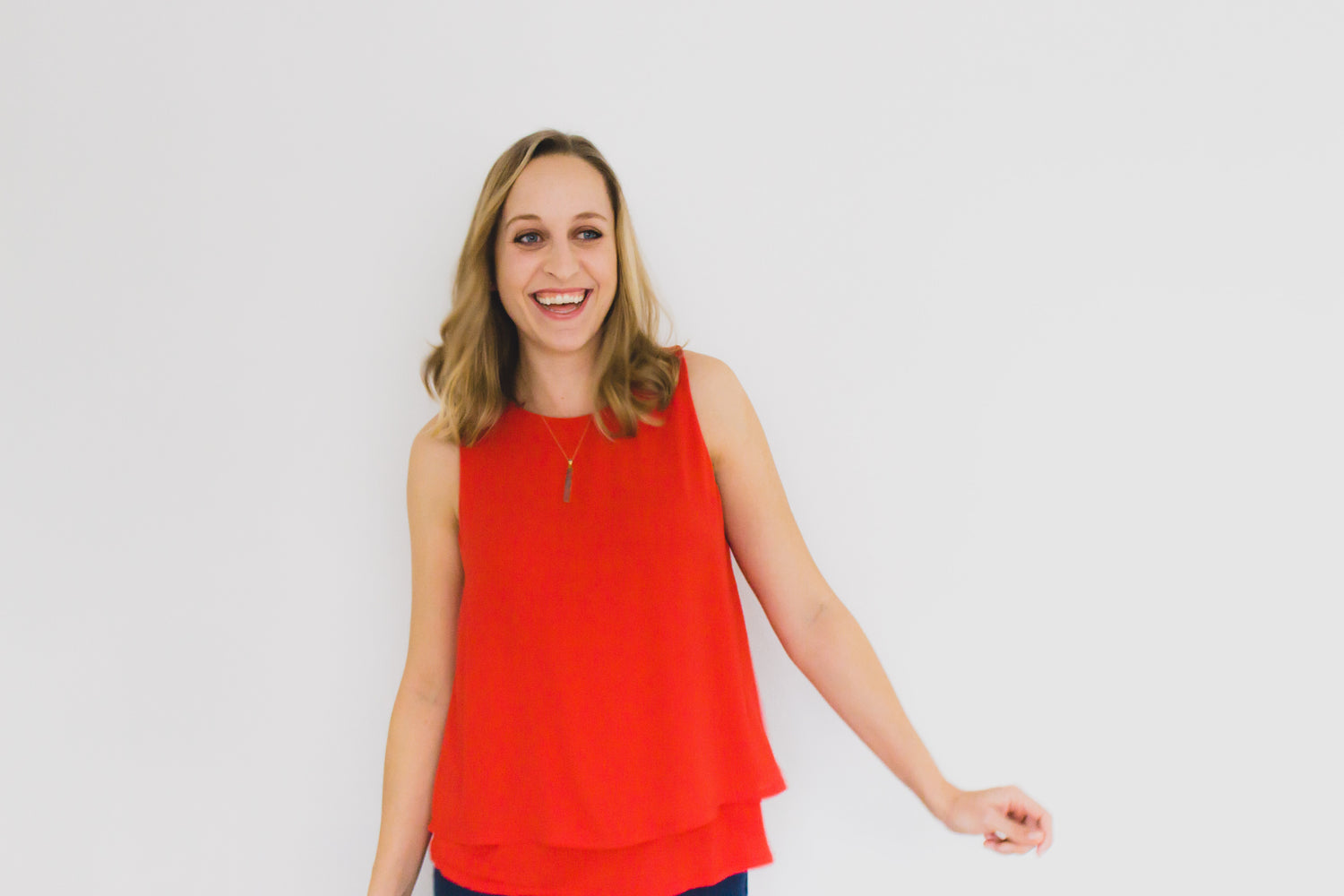 Hi, I'm Katie Sinclair!
My artistic style is about capturing the playfulness of everyday moments. I hope my art sparks joy and adds a boost of happiness to your home.
I am an artist, golfer, licensed architect, recipe experimenter, and I love capturing the little moments of every day life.
I find inspiration in memories, whether they come from our daily routines, exhilarating travel escapades, or even my latest obsessions.
Looking for a creative outlet? I've got you covered!
Truly, I believe everyone is creative and just needs a little guidance on how to get the vision out of your head and on to paper. 
You can follow along in my step-by-step class where I'll guide you through drawing and watercoloring a pasta recipe illustration. Or, you can head on over to the blog where I'm updating with tips and tricks!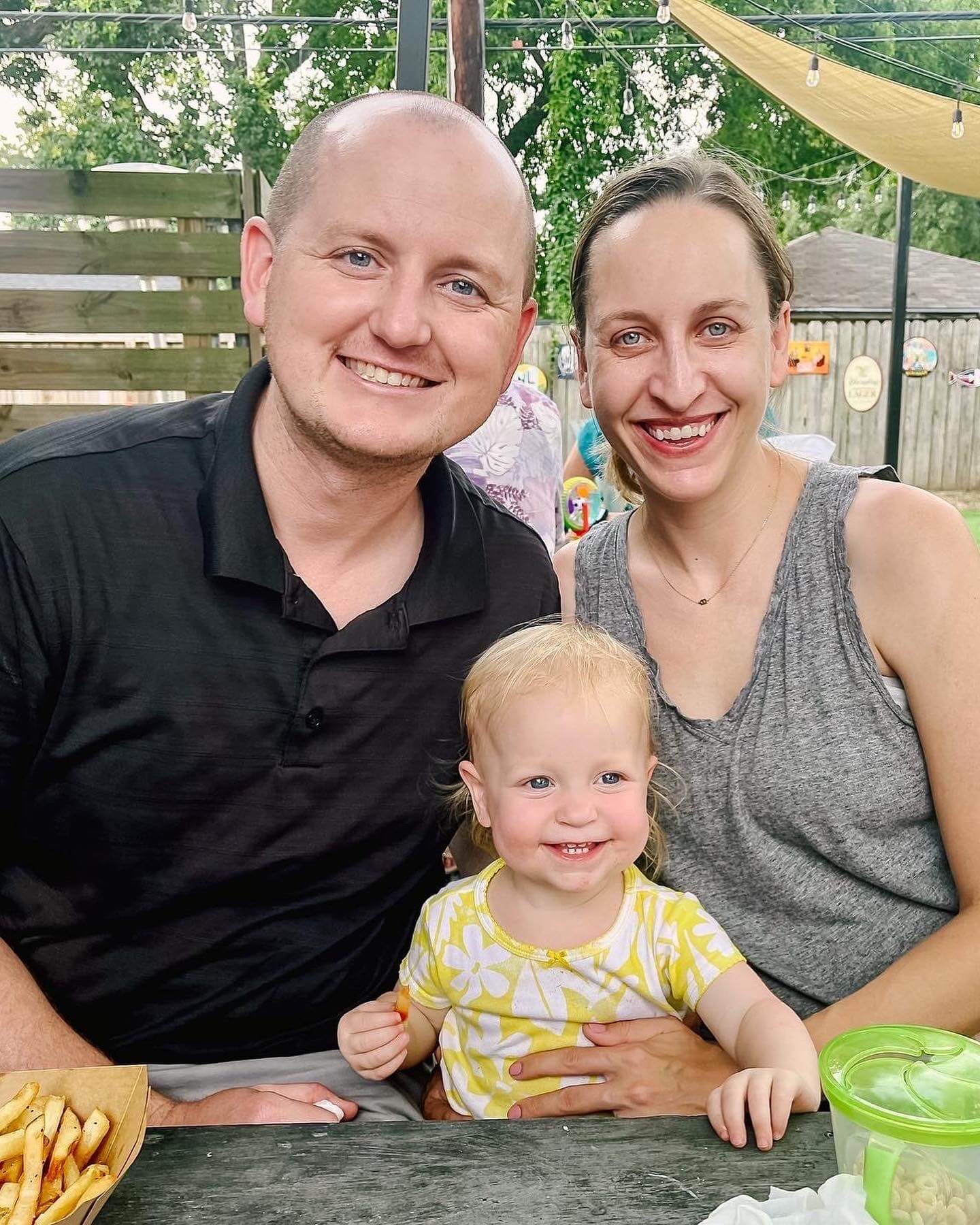 I live in Houston, Texas with my husband Nathan, Bonnie, and rescue-pup Winnie.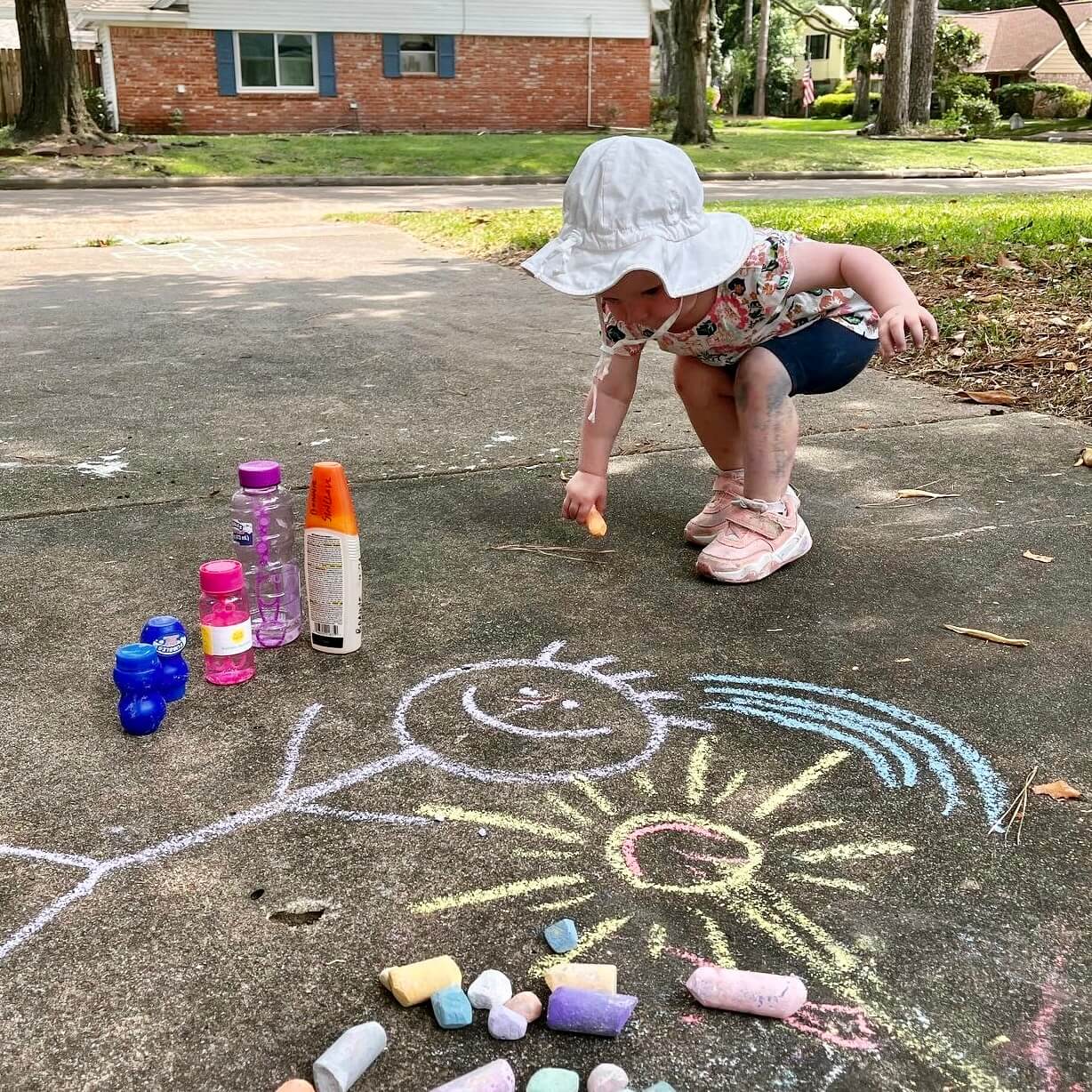 When I'm not working as an architect or creating new art pieces, you can usually find me outside creating driveway chalk doodles with my daughter, Bonnie. She keeps me on my toes!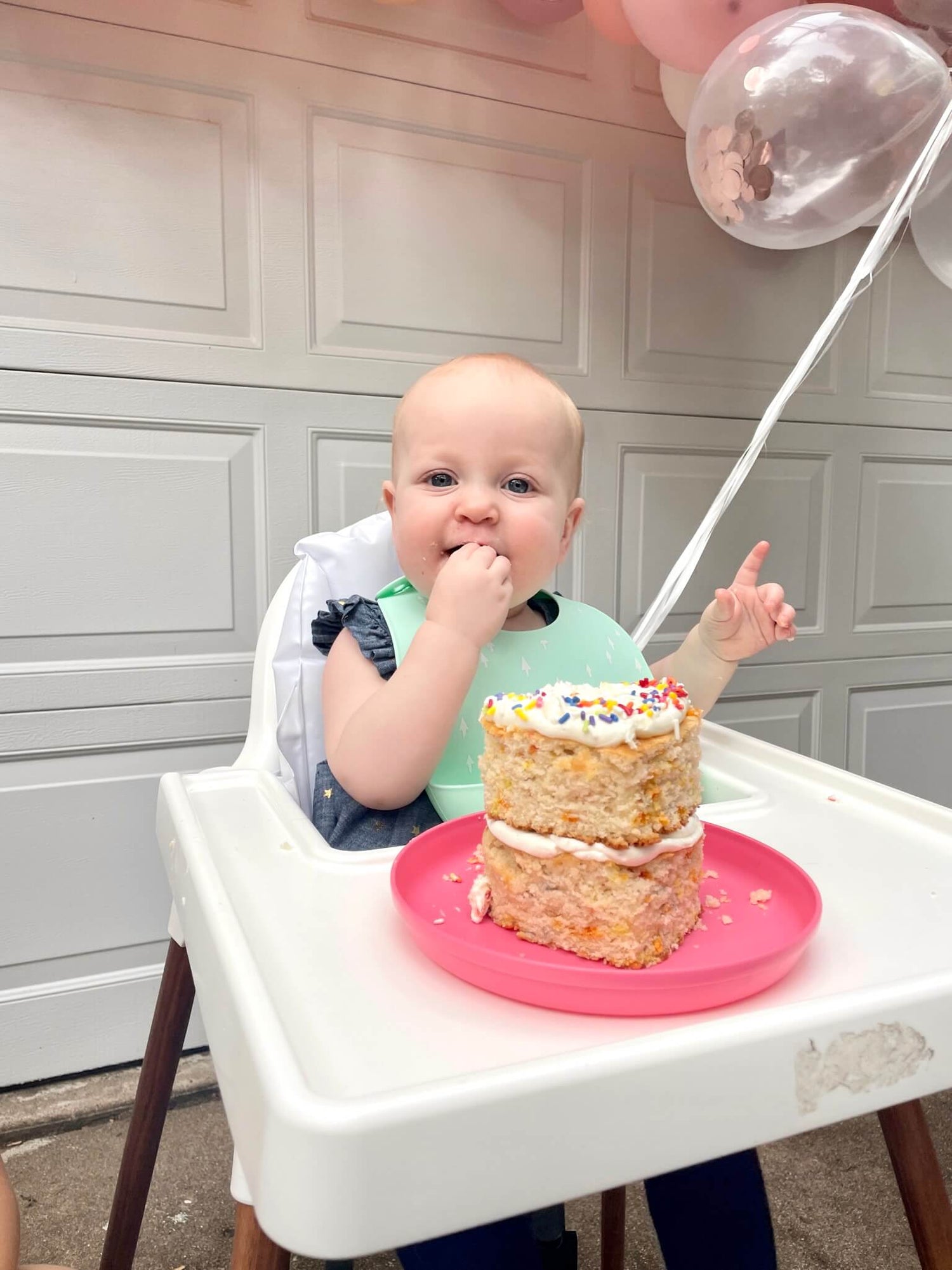 Cooking dinner is where I can get in the flow at the end of a long day. Join my monthly newsletter where I share my latest favorite recipes!
JOIN THE NEWSLETTER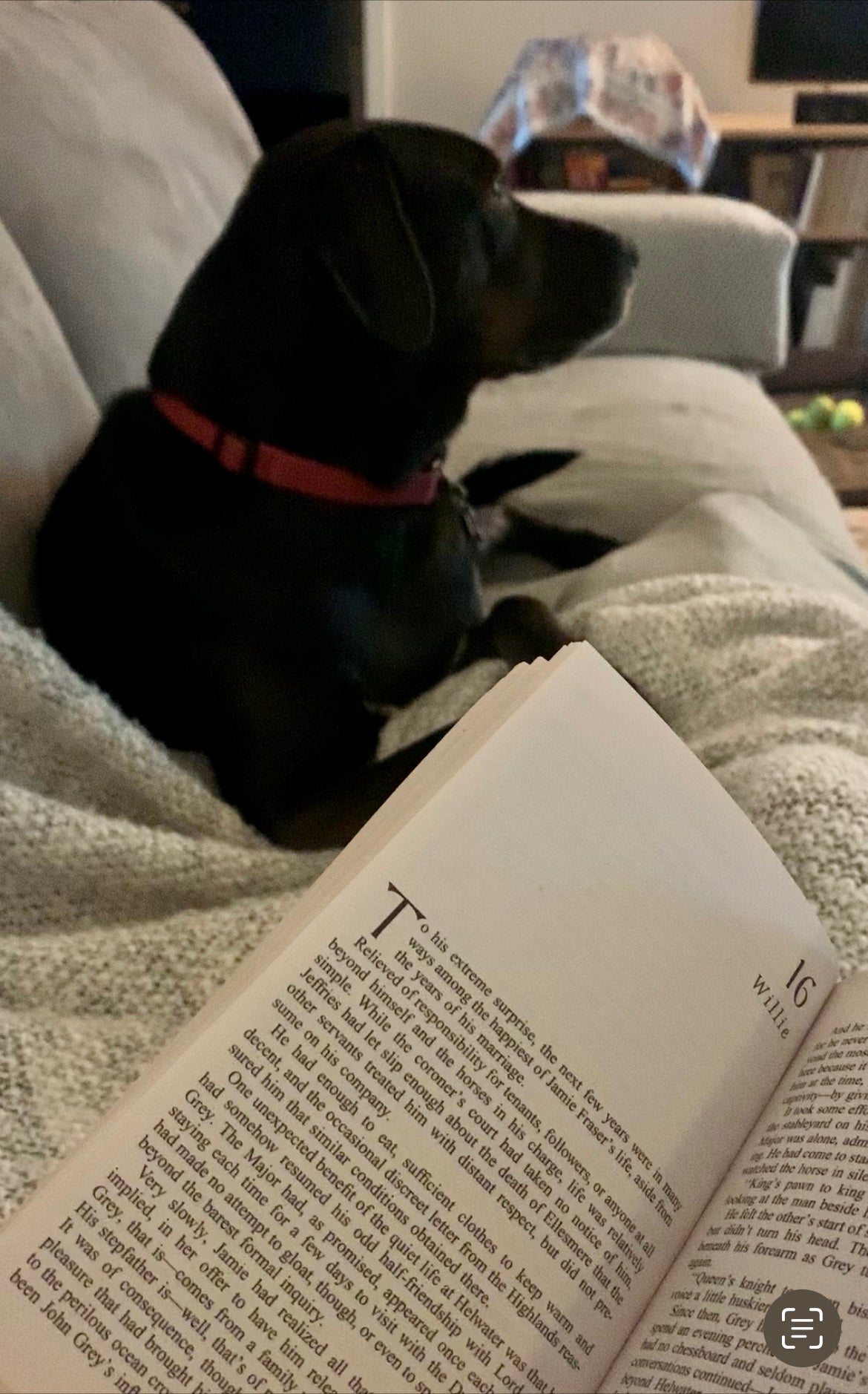 I'm an avid rom-com reader.  They are my go-to guilty pleasure and I always have a running list of books on hold at the library. You can find me on Goodreads to see what's on my shelf!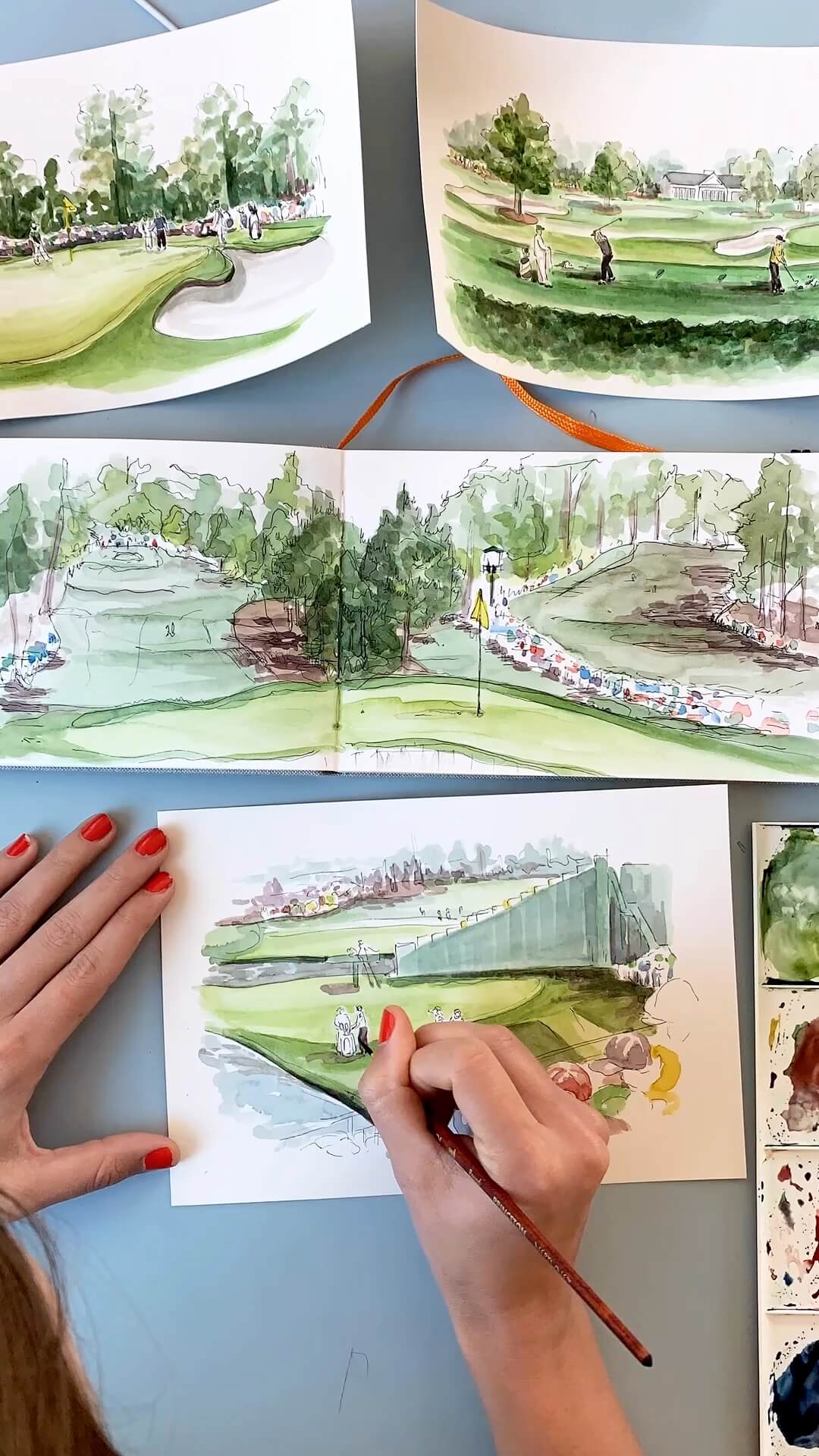 With my dad as a golf professional, I've grown up with a love of the game. 
My architecture firm always recruits me for golf tournaments as I can often outdrive the guys.
My favorite golf course to date is Kapalua in Maui, a dream come true to play on our honeymoon. Closer to home, I'm a fan of the Memorial golf course.
Golf Art
Welcome to my little slice of the internet where I share my art, joyful findings, and tips for bringing more creativity into your life!